Two middle-aged bald guys, and a punk millennial started Drone U and then this freaking rebel kid evolved…
No this isn't a warm-up for a joke, but really how it all began, back in 2014.
Tim Ray and Rob Burdick were running a mortgage company they had started together and had been looking for help with their social media presence.
Enter Paul Aitken, who they hired after a glowing recommendation by a mutual friend. Let's be honest, to this day you can probably quickly get that Paul is a passionate, contagious personality.
As their working relationship and budding friendship grew, Paul started talking about this drone thing he was starting to get into. He was even going out of state for training so he could become a drone pilot.
Intrigued, Tim and Rob were digging for details and it became a topic often discussed when the three of them got together.
That's when the lightbulb went on in Tim's head, "Hey, maybe we could create an online training site and teach people how to fly drones?".
After all, he and Rob had been talking about what they could do to transition out of their "day jobs" and create some sort of online business.
The idea was "pitched" and everyone loved it.
We could combine our love of serving people, help them grow a business, and create a community where people could help and encourage each other. This was already something that Paul could tell was missing.
And the rest, as they say, is history.
Since those early days, PROPS's vision has stayed the same. "We exist to have a profound, positive impact on the lives of others."
Our hope is that as you engage with PROPS either online or in person, you'll discover and experience a positive impact in your life, in your piloting.
We can help drone service providers but there is so many problems with drone programs and teams and as we worked with and as we worked with different enterprise clients and even developed custom trainings for our enterprise clients we noticed a significant  number of problems with building drone programs.
We watched drone programs suffer wasting tens and thousands of dollars and we watch people losing their jobs because of simple errors which can be solved with specificity. We see that we can help enterprise clients and minimize training by focusing on what pilots need to know to operate practically but also be able to solve problems in the field.
So we wanted to make managing all the different systems of building a drone program  and team easier. If we can make the manager and executive jobs easier drones can be implemented more and more. They can solve more problems, they can save more money and they can limit more liability.
Meet the People Who Make it All Happen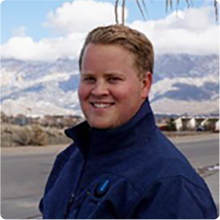 Paul Aitken
Founder, Chief Pilot, Co-Host Ask PROPS

Paul is a techy through and through. He loves all things drone, design, and photography related, and is passionate about teaching others how to safely and profitably operate their drones. He loves to travel, and the perfect day would be spent near water. And when he's not on the go, he and his wife enjoy Albuquerque sunsets with a smooth Merlot.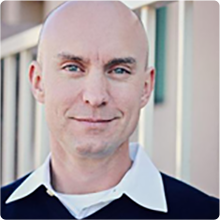 Rob Burdick
Founder, CFO, Member Services, Co-Host Ask PROPS

Rob brings his analytical and bean-counting prowess to the table as PROPS's unflappable Ask PROPS Co-Host. He loves serving the community, creating spreadsheets, and writing sticky notes that keep everything running smoothly. He's a family man, who enjoys trying to keep up with his five kid's sports and hobbies (which is quite a feat!).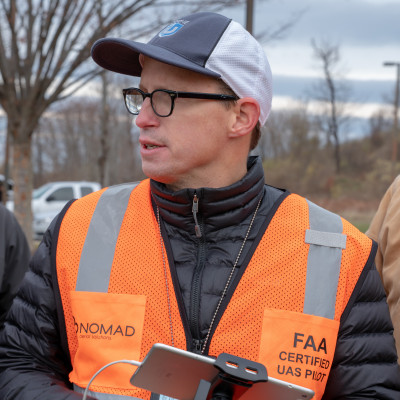 PJ Kirkpatrick
Director of Operations, PROPS Flight School Drone U Elite Director

While not technically a founder, PJ has been in the mix from our humble beginnings. As of early in 2022, we FINALLY convinced him to join us as an official member of our leadership team. PJ's extensive experience in the telecom industry and his passionate all-in approach to the drone industry make him the perfect Director of Operations. His ability to passionately share his vast knowledge makes him an all time favorite instructor of any student who's had the privilege of training under him. When PJ's not traveling the country serving Drone U clients he's at home in Milwaukee, WI with his lovely wife. Their two kids are in college leaving PJ and his wife as empty nesters which leave plenty of time for them to explore the woods of northern Wisconsin.
The Team Behind The Team
All the things you enjoy as a part of PROPS are brought to you by an amazing team of talented professionals. They each bring their unique business superpowers to the table, and allow PROPS to live out its mission. They are the unsung heroes, and we love them!
But now it's time to sing their praises…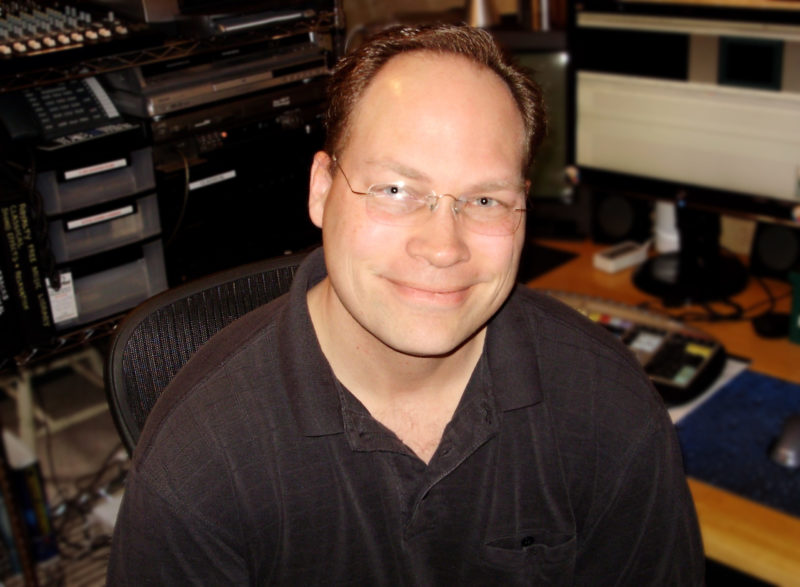 Steve Delasantos
Steve is a Video Editor at PROPS. He graduated from the Art Institute of Colorado with a degree in Video Production/Editing and has spent years honing his craft in the professional arena. He is owner of Delasantos Visual Media, a small corporate/commercial video facility focused primarily on marketing, product video solutions and documentary film. Steve balances his work with music and thus maintains a healthy side gig playing drums for various local groups throughout the state. He currently calls Tijeras, NM home.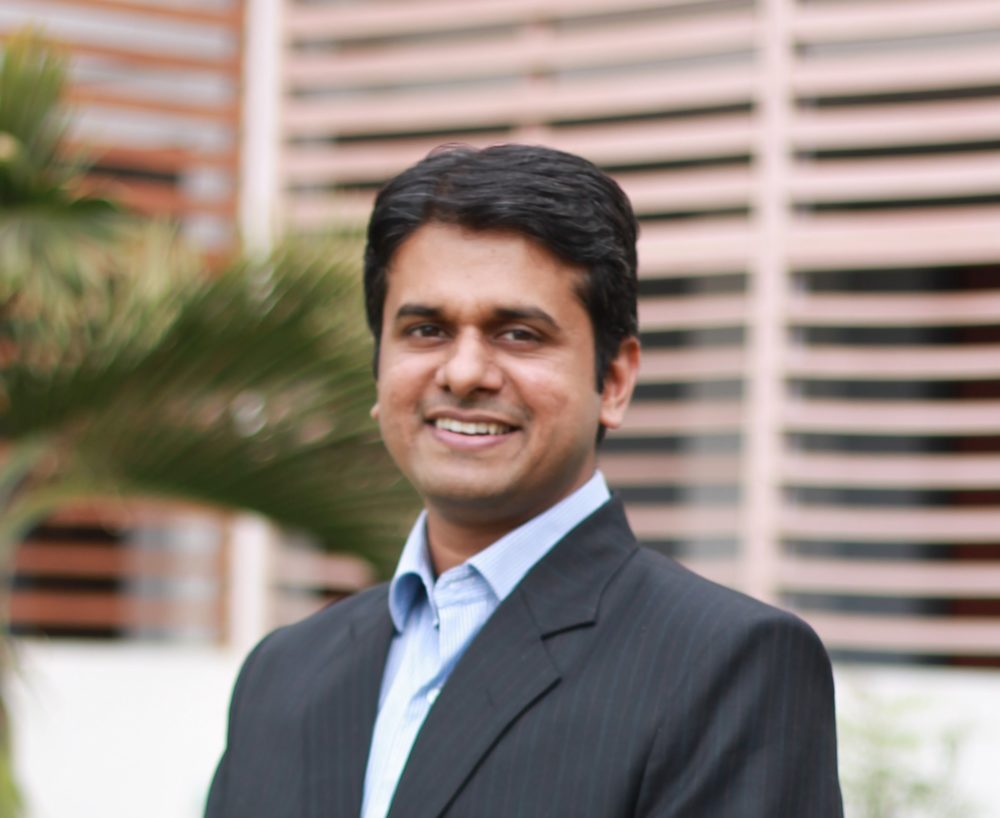 Mahesh Bhat
Mahesh is a Member Support Specialist at PROPS. He graduated with a degree in Production Engineering in India and is a certified project management professional. Mahesh is passionate about business, project management, new technologies and customer service. Mahesh and his wife reside in Toronto, Canada along with their 4 year old son.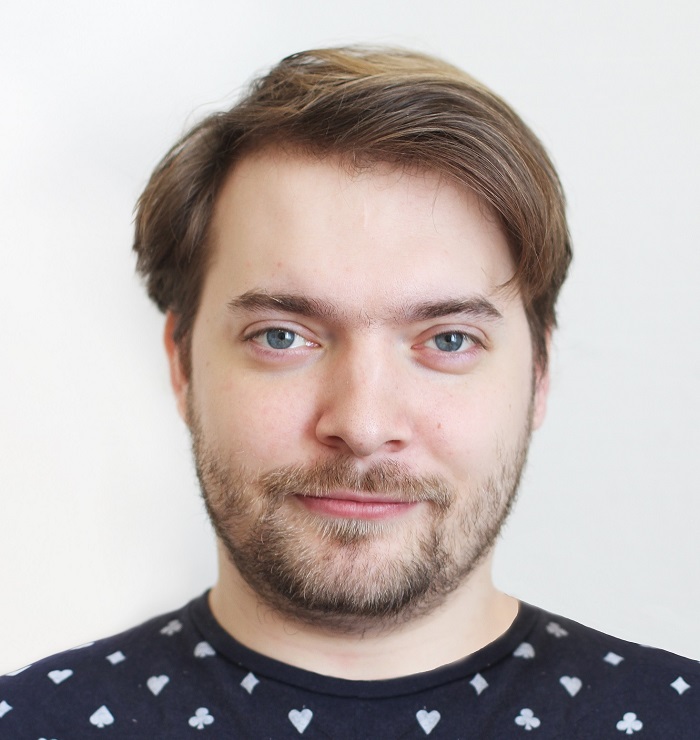 Kirill Kokorev
Kirill is a Video Editor and filmmaker with vast experience in TV, podcasts and short films. In everlasting love with storytelling and his family, Kirill has also been with PROPS since we started. He manages all things related to the Ask PROPS Podcast editing, and often jumps in to help with other editing projects we have going on.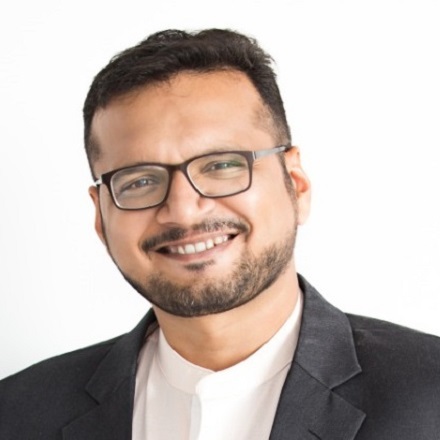 Gaurav Shah
Gaurav is a copywriter and digital marketer with vast experience of helping online businesses, consultants and coaches. He loves finding creative solutions that have the biggest impact on business operations. At PROPS, Gaurav handles just about everything that is posted on the site: blogs, courses, videos, resources, webinars, etc. He has an MS from Virginia Tech. In his free time, he loves a good book and a game of tennis.
Nico Fernandez
Nico is our the quentsential "Creative Director" for PROPS, and has been since the start! Bottom line is Nico makes us look good. When you like what you see from us, it's generally because of Nico. When you don't like what you see from us, it's generally from…well, let's just leave that up to your imagination.
Drone U Elite Instructors
All the things you enjoy as a part of PROPS are brought to you by an amazing team of talented professionals. They each bring their unique business superpowers to the table, and allow PROPS to live out its mission. They are the unsung heroes, and we love them!
But now it's time to sing their praises…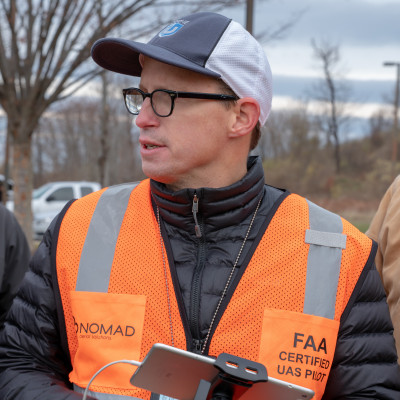 PJ Kirkpatrick
PJ has been one of Drone U's Elite Pilot Instructors since the group\'s inaugural event back in 2018. He is the on-camera instructor for Drone U's Construction Mapping and Cell Tower Mapping online classes. In addition, he's trained over 1,200 students across the US in data acquisition, post-processing data for mapping deliverables and 3D models, and advanced UAS flight maneuvers.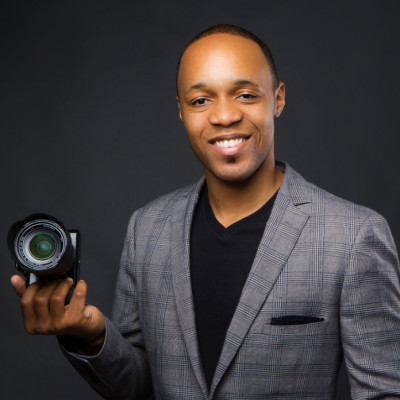 Jason Flakes
Jason Flakes, President & CEO, is a distinguished designer and award winning architectural photographer based in Washington DC. His educational training from the Art Institute of Pittsburgh and Carnegie Mellon University has helped him establish the prolific multi-media company, Nomoi Design, in 2008. Jason established Visual14 in 2017, an exclusive collection of exceptional photoraphers that provide full photography and videography production services nationwide.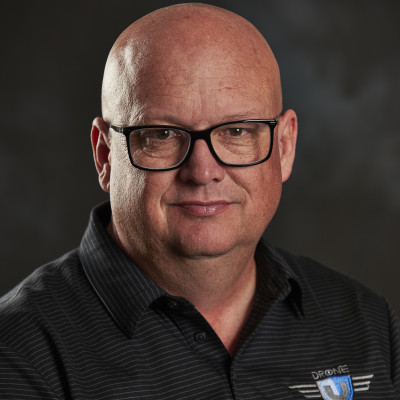 Kevin Lederer
Kevin has been a DroneU Elite Pilot since the beginning in 2018. Kevin was invited to judge the DroneU Videography event at both the first Drone U Fly-In(2016) and the second in 2018. He has had the great experience of instructing many types of pilots from beginner pilots, construction pilots, fire department personnel and swat teams to mention a few.
Kevin is the owner and operator of Sky King Images which was established in 2015. He began work involving flying residential real estate, which progressed to commercial real estate photography and videography. In 2019, he signed his first large contract for construction progression footage of TopGolf Albuquerque, with the contract lasting one year. In 2020, he signed his second construction progression contract, with a contractor building an Amazon Distribution facility. The contract was for multiple weekly flights for two years. In the fall of 2020, he signed another one year construction progression contract for the same contractor building a second Amazon Distribution facility. In 2021, he signed his third one year contract with the same contractor building a third amazon facility. All of these contracts provided him the opportunity to fly many missions; mapping, still photos, videos along with interior photos and videos. Kevin has over 800 flight hours in the last three years alone.
In addition, he had contracts to map multiple cell towers in the greater Albuquerque, NM area. He has contracts with ranchers to provide mapping and agriculture spraying in multiple states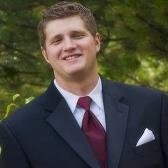 Tom Powers
Born and raised in Boise, ID Tom has been flying UAS commercially since December 2016. Tom had been aware of drones but had not thought of using them for anything other than recreational use. That is until a tumble off of a ladder during a roof inspection in October 2016. At this point Tom knew there had to be a better, safer, and quicker way to get the data needed to make actionable decisions. Using his decade of claims experience Tom was able help and integrate UAS in a scaleable way into the insurance claims handling process.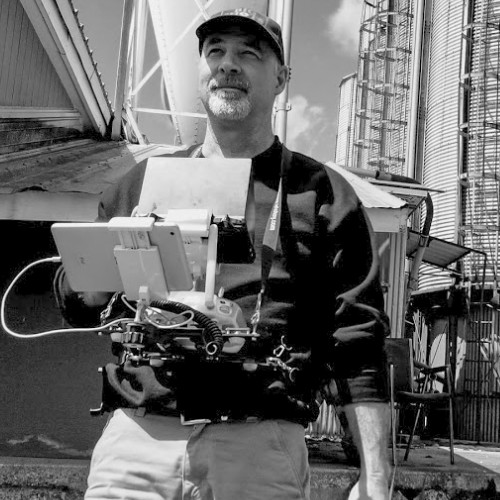 Glenn Labay
Glenn has a long career in tech. Having spent 45 years in the music industry as an Emmy Nominated Audio Engineer, Producer, Tour Manager, Lighting Designer, Director of Photography, Video Editor, Camera Operator and Recording Studio Engineer the world of unmanned systems was an easy transition for him. In 2015 when he first heard about the flying camera industry he was all in. Flying his first drone, a $45.00
Syma X5 for several months he safely learned the basics of quadcopter flight.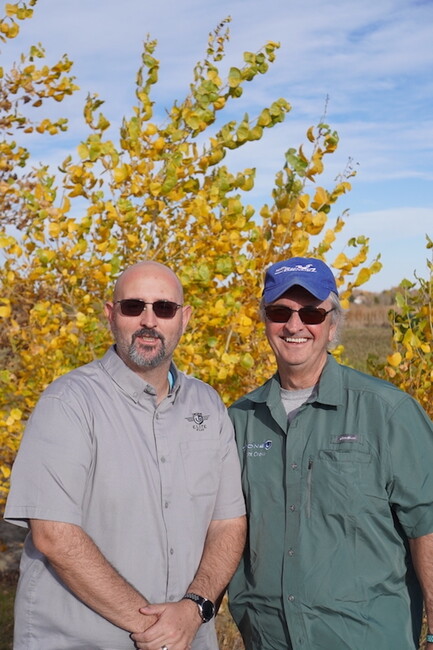 Dave and Jon Schwalm
Dave and Jon Schwalm, Owners of Northeast Dronez since 2012, are a Father/Son Team from Central New York with over a decade of drone experience. Dave\'s Construction Executive background grew the need for a better way to photograph large construction projects, which naturally pushed them into Drones.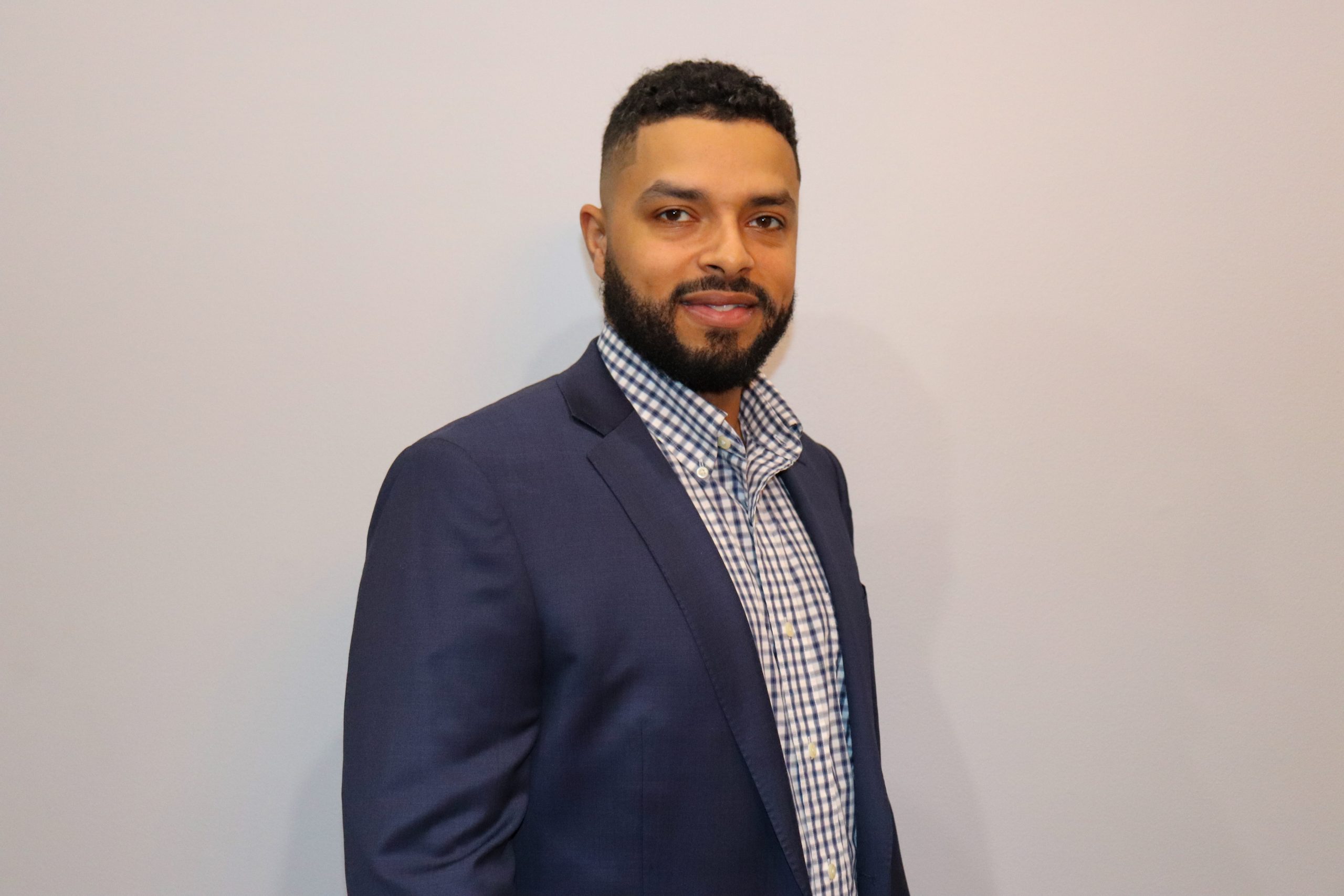 Islam Mohamed
As a youngster, Izzy was always intrigued by RC cars and could spend hours playing around with them. In 2014, when the Inspire 1 was released, Izzy and his fellow IT colleagues joked about quitting and starting their own drone company and how much fun it would be. When his best friend, Mike, visited from Florida in the winter of 2017 with a OJI Mavic, his first flight solidified that flying drones would indeed be a lot of fun. Technology was always a passion for Izzy as well. Instead of pursuing Engineering, a talk with one of his "Engineering Academy" teachers in High School opened up his eyes to a new Information Technology Program Penn State University was offering, Information Sciences and Technology. Off to Happy Valley in Central Pennsylvania he was. After graduation, Izzy worked in the IT field for a medical company outside of Philadelphia but did not see himself sitting at a desk forever. In October of 2017, with his first born son, Gabriel, only being 3 months old, Izzy was in an unfortunate motorcycle accident. One late night during his 6 months of recovery, a YouTube video opened up his eyes to the world of Commercial Drones and how they were being used for various inspections. Eureka! This was the day Izzy decided he would start a drone business. With both of his Grandfathers being business owners in Egypt, the entrepreneurial spirit had always been lingering inside of him but Izzy knew for sure that the future of drones and technology would have a huge impact in this modern world and this was a great opportunity to make his dreams come true. Immediately, the book, Livin' the Drone Life, & a small Syma drone off Amazon were bought, Drone U Podcasts were binged upon, hours and hours of flight had been logged and Skeye Atlantic was established. Attending the Drone U Fly-in during the Summer of 2018 was what solidified for Izzy that he was truly on the right path to pursuing a new career. Combining his passions of RC cars, technology, and helping people while making a living was already a Dream come true.
The comradery of the Motorcycle community was, by far, one of Izzy's favorite aspects about riding. At the Drone U Fly-in, the realization that this also existed in the Drone community was very exciting. While pushing his brand new OJI Phantom 4 V2 to the limits at the Fly-in, people were recognizing his capabilities which led him to winning the Thermography station with Jon McBride and being a top contender for the timed Obstacle Course flight. For Izzy, this experience was priceless and the idea of becoming a trainer and working with Drone U one day was born. As of Fall of 2022, Izzy has accomplished another Goal of his and is now a Drone U Elite Pilot. He is now a father of 3 and performs all sorts of drone jobs, predominantly in the NE, consisting of everything from Commercial Real Estate work, Wedding videography, Inspections, and Mapping & Modeling. His first commercial jobs include work for Dunkin' Donuts, Adidas, & Kohl's spread out all over from Maine to Virginia. He has had the privilege of flying his drone in the Dominican Republic, Mexico, & Panama and looks forward to adding more countries to that list. 360/ 3D Capture using Matterport cameras is another area of expertise for Izzy which gives him the opportunity to travel and enjoy more of his passions including meeting awesome people and finding good food. Over the last year Izzy has earned his L1 Thermography Certificate and improved his Mapping and 3D Modeling skills. Using his skillset, during the Summer of 2022, he assisted in Grant Research work for Emergency Responders focusing on utilizing 3D Toolsets combining various imagery from terrestrial and aerial imagery exponentially increasing the value in how this data can be used to save lives, plan for, and potentially prevent crisis situations. Izzy says that "Drones are his destiny" and there is a reason why he is in this space.
It's Really Not About Us. It's All About You
You are the reason we exist. Whether you're an aspiring drone pilot, or you're a seasoned veteran, we love serving all the wide-ranging needs in our PROPS community.
We love living and learning alongside you in our online community.
But we also see the value in real honest-to-goodness face-to-face interaction too!
That's why we've built our PROPS Training Center,
Right here at our headquarters in Albuquerque, New Mexico!
Our recently renovated space enables us to host drone training in our dedicated classroom, not to mention our indoor drone racing course, right inside our building! (because who wouldn't want to put those new skills to the test right then and there?!
Want In On the Fun?
Come visit us and you too can fly our indoor course that meanders through the walls (literally) of our office. PROPS is everything you need to train, grow, and manage your company's drone fleet.
Real People. Real Results.

"This is a "treasure trove"of information and just scratches the surface. After completing their hands on mapping training in Dallas,Texas I can testify that The PROPS staff exceeded my expectations and are the industry leading trainers for the independent service provider."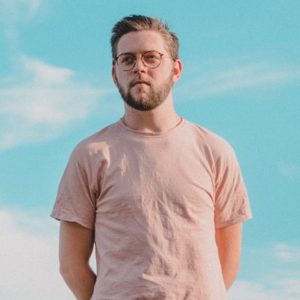 "Day 1 of my new business today. My meeting with a local realtor went great. I have several opportunities for networking and access to great properties while I build my demo reel. Thanks for all you guys do and for being a catalyst for growth. A wealth of knowledge. I wouldn't be having my first day in business without you all, and the information you have made available. Fly safe!"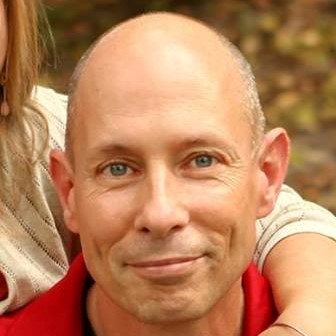 "Just wanted to thank you and Paul for having the courage to share and teach. I've followed almost everything piece of advice you two have given and I must say this is the most liberated I've ever been. You guys are a true blessing and I hope one day I can be a blessing to you guys!"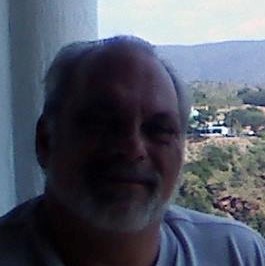 "I wanted to thank Paul for his great style at teaching the course these past three days. Especially with the weather challenges.  Paul's classroom style is engaging, and entertaining. That's a wonderful skill to have developed at this point in his career!! It keeps people awake, and happy to be there, and that sets such a positive atmosphere where humans learn very well."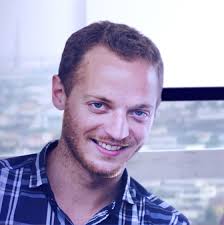 "Thank you for all the information and your pod casts! I've given up a 20 year career to be a professional drone pilot and your web site and podcasts are a part of my daily work schedule!"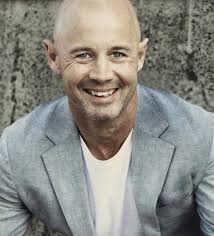 "Thank you so much PROPS! I really needed help to pass this test. The information online was either too vague or just too expensive but you guys came to my rescue. I was able to score an 82% on my first try after two days of intense studying. Now, I'm licensed and I'm spreading my wings out more in my media business by being able to offer a fresh perspective to clients. Not only did your site have the info neatly organized into sections easy to digest but the practice tests helped give me reassurance that I was retaining the material and the confidence to truck ahead to the next section. And the fact that you have real world knowledge archives from how to compose shots to drone business strategy…Wow! Thanks for going full send on this program, guys!"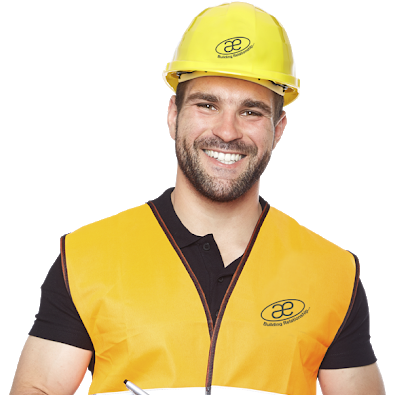 "Thanks for providing so many great resources for the Part 107 test. I received a 92%. Most of the questions were covered in PROPS's test prep and handbook."

"I just wanted to give you guys a thumbs up and thank you for supplying the learning community with such helpful information. I've been through a few drone course services (just trials) and I wasn't very impressed. I figured I would give you guys a shot since you seemed very involved with the industry. I am now going through the part 107 prep course and I'm very impressed. Ted Wilson brings invaluable knowledge to the part 107 course. He brings up information about what pilots need to know that other courses didn't even touch on. Keep up the hard work and thank you for providing so much for the sUAS industry!!"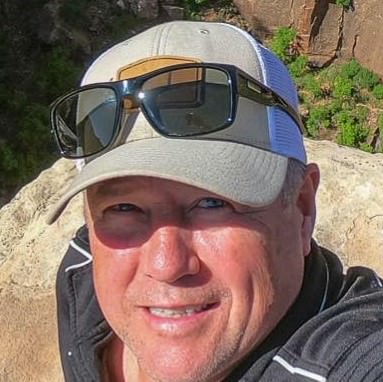 "Just got an 88 on the recurrent by just watching the airspace videos several times. Thank You!"