Two middle-aged bald guys, and a punk millennial started Drone U and then this freaking rebel kid evolved…
No this isn't a warm-up for a joke, but really how it all began, back in 2014.
Tim Ray and Rob Burdick were running a mortgage company they had started together and had been looking for help with their social media presence.
Enter Paul Aitken, who they hired after a glowing recommendation by a mutual friend. Let's be honest, to this day you can probably quickly get that Paul is a passionate, contagious personality.
As their working relationship and budding friendship grew, Paul started talking about this drone thing he was starting to get into. He was even going out of state for training so he could become a drone pilot.
Intrigued, Tim and Rob were digging for details and it became a topic often discussed when the three of them got together.
That's when the lightbulb went on in Tim's head, "Hey, maybe we could create an online training site and teach people how to fly drones?".
After all, he and Rob had been talking about what they could do to transition out of their "day jobs" and create some sort of online business.
The idea was "pitched" and everyone loved it.
We could combine our love of serving people, help them grow a business, and create a community where people could help and encourage each other. This was already something that Paul could tell was missing.
And the rest, as they say, is history.
Since those early days, PROPS's vision has stayed the same. "We exist to have a profound, positive impact on the lives of others."
Our hope is that as you engage with PROPS either online or in person, you'll discover and experience a positive impact in your life, in your piloting.
We can help drone service providers but there is so many problems with drone programs and teams and as we worked with and as we worked with different enterprise clients and even developed custom trainings for our enterprise clients we noticed a significant  number of problems with building drone programs.
We watched drone programs suffer wasting tens and thousands of dollars and we watch people losing their jobs because of simple errors which can be solved with specificity. We see that we can help enterprise clients and minimize training by focusing on what pilots need to know to operate practically but also be able to solve problems in the field.
So we wanted to make managing all the different systems of building a drone program  and team easier. If we can make the manager and executive jobs easier drones can be implemented more and more. They can solve more problems, they can save more money and they can limit more liability.
Meet the People Who Make it All Happen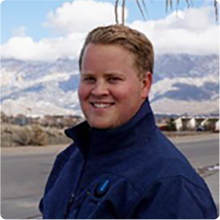 Paul Aitken
Founder, Chief Pilot, Co-Host Ask PROPS

Paul is a techy through and through. He loves all things drone, design, and photography related, and is passionate about teaching others how to safely and profitably operate their drones. He loves to travel, and the perfect day would be spent near water. And when he's not on the go, he and his wife enjoy Albuquerque sunsets with a smooth Merlot.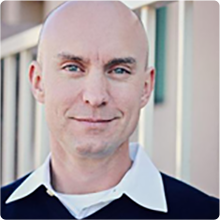 Rob Burdick
Founder, CFO, Member Services, Co-Host Ask PROPS

Rob brings his analytical and bean-counting prowess to the table as PROPS's unflappable Ask PROPS Co-Host. He loves serving the community, creating spreadsheets, and writing sticky notes that keep everything running smoothly. He's a family man, who enjoys trying to keep up with his five kid's sports and hobbies (which is quite a feat!).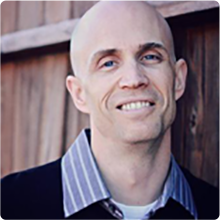 Tim Ray
Founder, COO, Website, Systems
Tim is a systems guru, and web guy extraordinaire. He loves helping business owners create systems that explode their efficiency, profitability, and creativity. He's a foodie, and green tea addict. He and his family of six are enjoying soaking up the heat in Gilbert, Arizona.
The Team Behind The Team
All the things you enjoy as a part of PROPS are brought to you by an amazing team of talented professionals. They each bring their unique business superpowers to the table, and allow PROPS to live out its mission. They are the unsung heroes, and we love them!
But now it's time to sing their praises…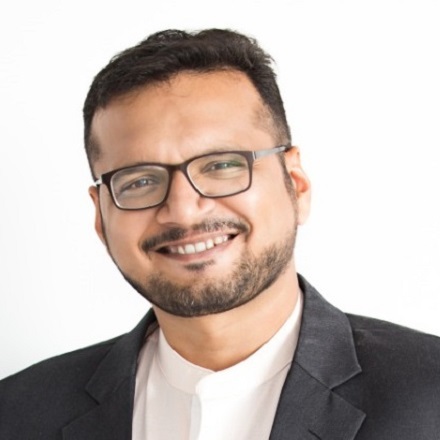 Gaurav Shah
Gaurav is a copywriter and digital marketer with vast experience of helping online businesses, consultants and coaches. He loves finding creative solutions that have the biggest impact on business operations. At PROPS, Gaurav handles just about everything that is posted on the site: blogs, courses, videos, resources, webinars, etc. He has an MS from Virginia Tech. In his free time, he loves a good book and a game of tennis.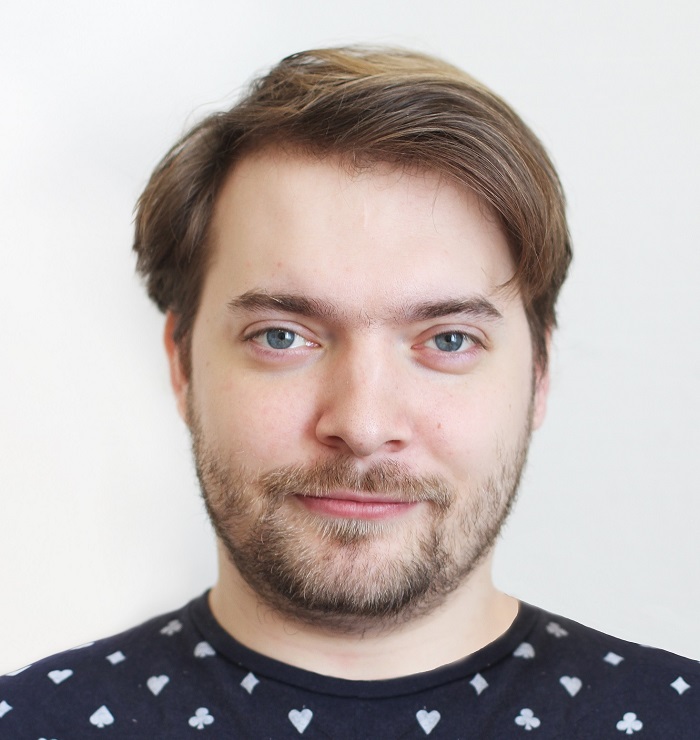 Kirill Kokorev
Kirill is a Video Editor and filmmaker with vast experience in TV, podcasts and short films. In everlasting love with storytelling and his family, Kirill has also been with PROPS since we started. He manages all things related to the Ask PROPS Podcast editing, and often jumps in to help with other editing projects we have going on.
Nico Fernandez
Nico is our the quentsential "Creative Director" for PROPS, and has been since the start! Bottom line is Nico makes us look good. When you like what you see from us, it's generally because of Nico. When you don't like what you see from us, it's generally from…well, let's just leave that up to your imagination.
Kim Ransom
Kim dives into the deep, dark world of CRM programs where few dare to follow. She is an integrations whisperer, and knows how to make two seemingly unrelated tech items talk (like the PROPS site and our CRM). It's often sort of like trying to get two estranged family members talking…it's sometimes painful, but so important. Lucky for us, Kim loves the pain.

Joel Cruz
Joel is the Producer and Project Manager at PROPS. He loves producing and believes it's similar to Mexican cooking, it takes hours to make, minutes to consume, and worth every moment. After earning a Masters degree from the University of Denver in Higher Education, he moved home to Albuquerque to continue developing his skills in producing high quality digital media on solo and team projects. When he isn't producing content, Joel loves to play bass with his family. coach tennis, bike, and cook for his loved ones.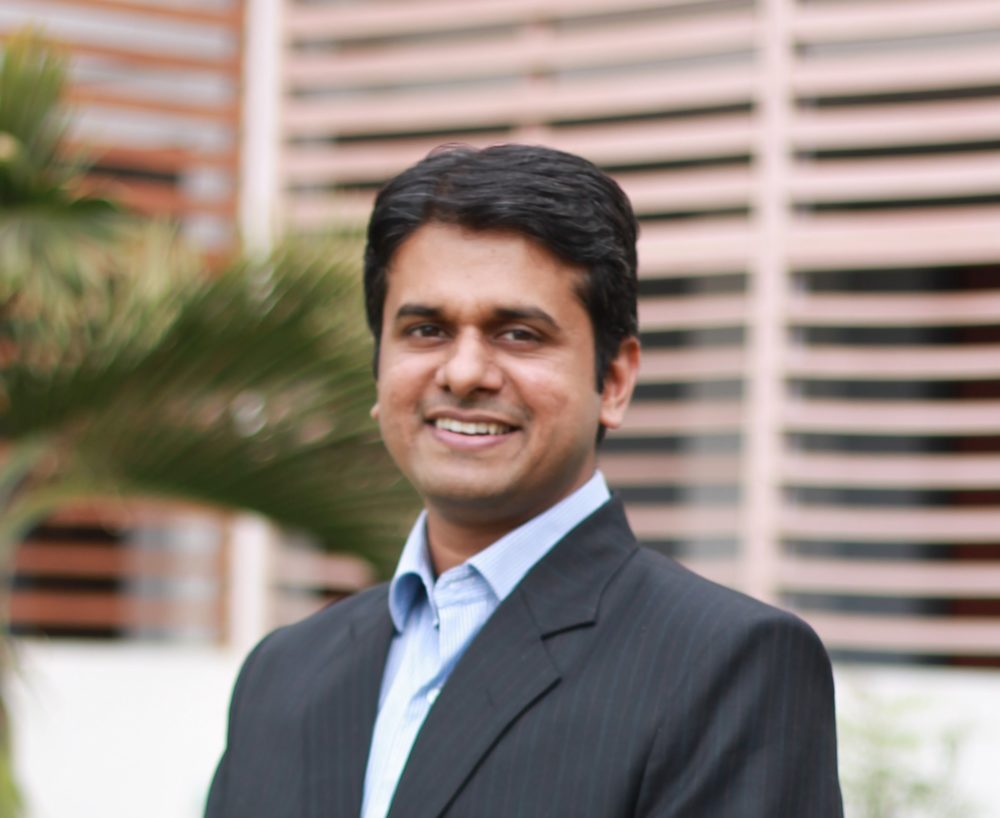 Mahesh Bhat
Mahesh is a Member Support Specialist at PROPS. He graduated with a degree in Production Engineering in India and is a certified project management professional. Mahesh is passionate about business, project management, new technologies and customer service. Mahesh and his wife reside in Toronto, Canada along with their 4 year old son.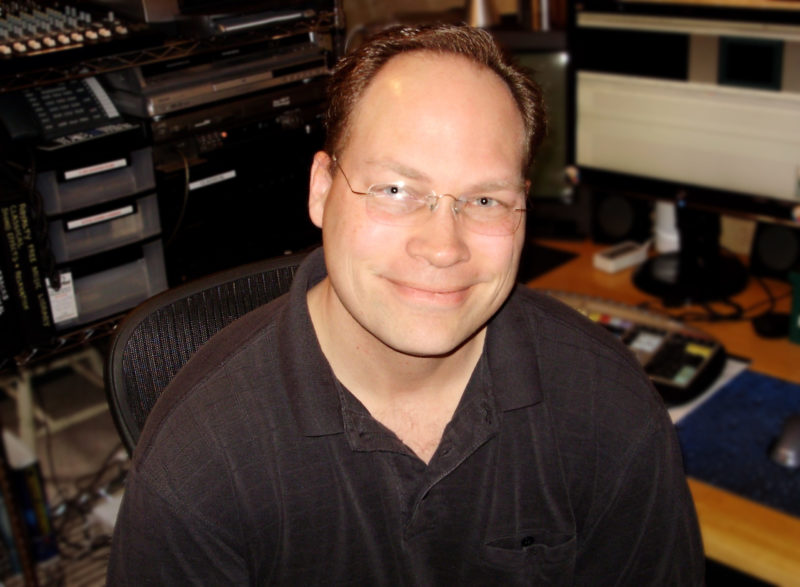 Steve Delasantos
Steve is a Video Editor at PROPS. He graduated from the Art Institute of Colorado with a degree in Video Production/Editing and has spent years honing his craft in the professional arena. He is owner of Delasantos Visual Media, a small corporate/commercial video facility focused primarily on marketing, product video solutions and documentary film. Steve balances his work with music and thus maintains a healthy side gig playing drums for various local groups throughout the state. He currently calls Tijeras, NM home.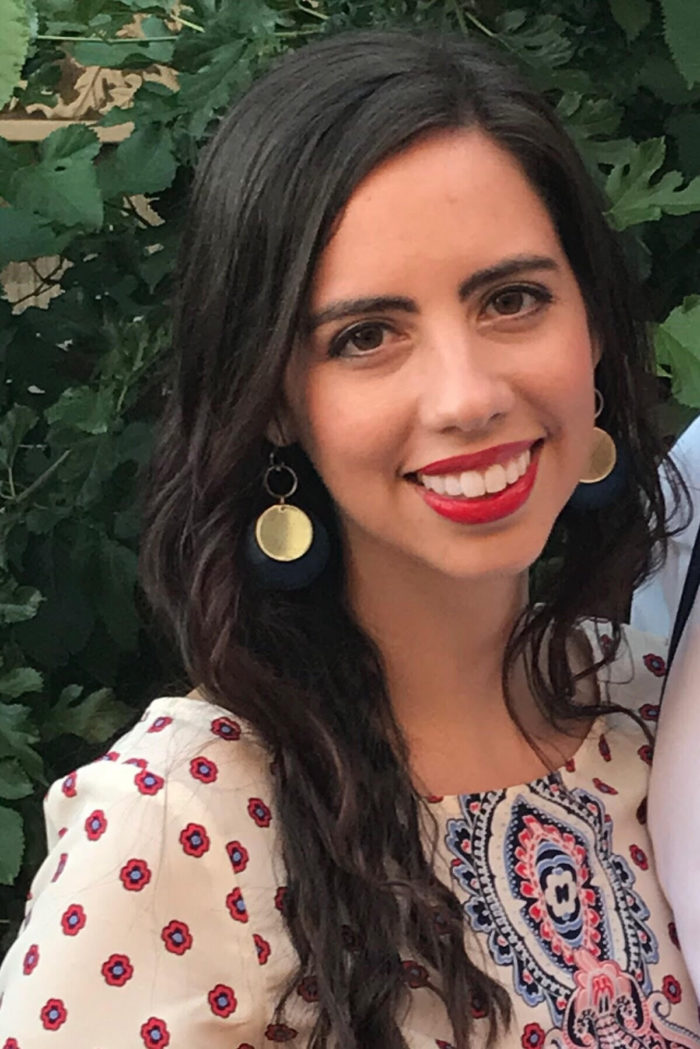 Caitlan Shumaker
Caitlan is the Training and Events Coordinator for PROPS. She received her Bachelor's Degree in Industrial Engineering and her Master's Degree in Operations Management from Kettering University. After starting a family, Caitlan decided to leave the automotive sector and began working from home. She and her husband live in Greenville, SC with their daughter. In her free time, she loves to read, swim, and hang out with friends and family.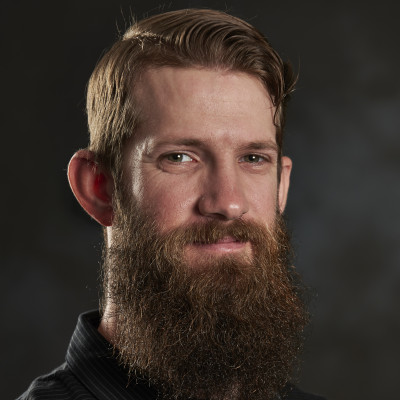 Joshua Baker
I'm Joshua Baker. I've been flying sUAS since 2016. I've had my own business since 2017. I have a heavy background in Geospatial Sciences. I was a geospatial analyst in the United States Marine Corps. In 2017 In graduated from the University of Houston with a Bachelor of Science in geology. Even though my background is more focused on the mapping side of the industry, I have grown to love filming and videography. I love to fly, I love to film, and I'm excited to pass that knowledge on to others.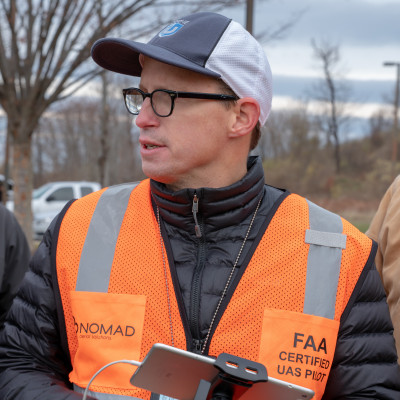 PJ Kirkpatrick
PJ Kirkpatrick is the Executive Director of Drone U Elite. In addition to training pilots across the country with The Drone U, PJ is Co-founder Loc8, an image scanning software company, Co-founder and VP of Drone Operations for Terra Vigilis Security Group, a leader in drone detection and mitigation systems implementation and training.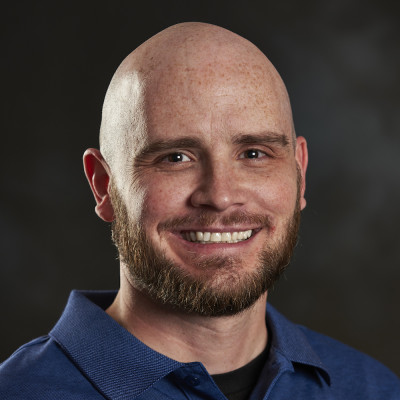 Mat Schaffer
From a very young age, Mat was interested in "nerdy" things. He got his first camera from his grandpa when he was in elementary school. Playing Nintendo was always a pastime, and computers in the home became an even bigger influence. Mat's family was the first on the block to have a computer in the home, starting with an Apple IIe, then DOS-based PC, Windows 3.1, and on. He got his very own computer at 16, which led to building his own PCs. Computers, technology, and gadgets would continue to be passions throughout Mat's life, and he eventually found a career in software engineering.
It's Really Not About Us. It's All About You
You are the reason we exist. Whether you're an aspiring drone pilot, or you're a seasoned veteran, we love serving all the wide-ranging needs in our PROPS community.
We love living and learning alongside you in our online community.
But we also see the value in real honest-to-goodness face-to-face interaction too!
That's why we've built our PROPS Training Center,
Right here at our headquarters in Albuquerque, New Mexico!
Our recently renovated space enables us to host drone training in our dedicated classroom, not to mention our indoor drone racing course, right inside our building! (because who wouldn't want to put those new skills to the test right then and there?!
Want In On the Fun?
Come visit us and you too can fly our indoor course that meanders through the walls (literally) of our office. PROPS is everything you need to train, grow, and manage your company's drone fleet.
Real People. Real Results.

"This is a "treasure trove"of information and just scratches the surface. After completing their hands on mapping training in Dallas,Texas I can testify that The PROPS staff exceeded my expectations and are the industry leading trainers for the independent service provider."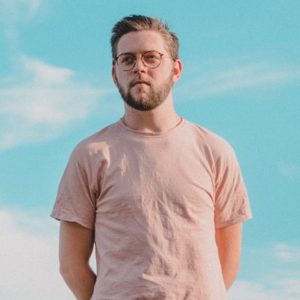 "Day 1 of my new business today. My meeting with a local realtor went great. I have several opportunities for networking and access to great properties while I build my demo reel. Thanks for all you guys do and for being a catalyst for growth. A wealth of knowledge. I wouldn't be having my first day in business without you all, and the information you have made available. Fly safe!"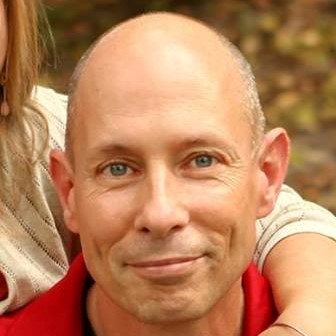 "Just wanted to thank you and Paul for having the courage to share and teach. I've followed almost everything piece of advice you two have given and I must say this is the most liberated I've ever been. You guys are a true blessing and I hope one day I can be a blessing to you guys!"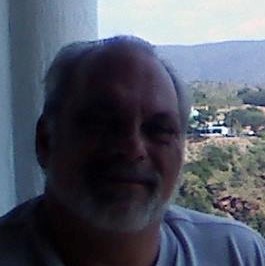 "I wanted to thank Paul for his great style at teaching the course these past three days. Especially with the weather challenges.  Paul's classroom style is engaging, and entertaining. That's a wonderful skill to have developed at this point in his career!! It keeps people awake, and happy to be there, and that sets such a positive atmosphere where humans learn very well."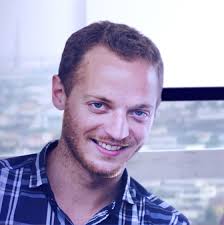 "Thank you for all the information and your pod casts! I've given up a 20 year career to be a professional drone pilot and your web site and podcasts are a part of my daily work schedule!"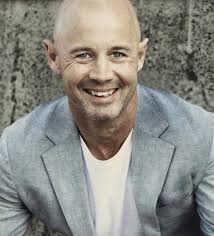 "Thank you so much PROPS! I really needed help to pass this test. The information online was either too vague or just too expensive but you guys came to my rescue. I was able to score an 82% on my first try after two days of intense studying. Now, I'm licensed and I'm spreading my wings out more in my media business by being able to offer a fresh perspective to clients. Not only did your site have the info neatly organized into sections easy to digest but the practice tests helped give me reassurance that I was retaining the material and the confidence to truck ahead to the next section. And the fact that you have real world knowledge archives from how to compose shots to drone business strategy…Wow! Thanks for going full send on this program, guys!"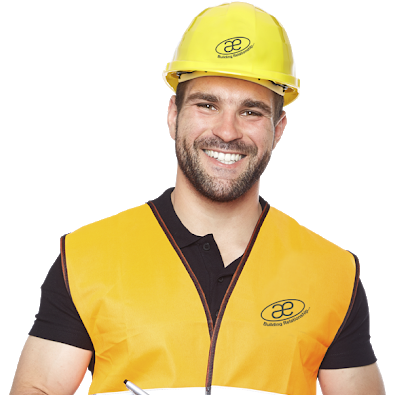 "Thanks for providing so many great resources for the Part 107 test. I received a 92%. Most of the questions were covered in PROPS's test prep and handbook."

"I just wanted to give you guys a thumbs up and thank you for supplying the learning community with such helpful information. I've been through a few drone course services (just trials) and I wasn't very impressed. I figured I would give you guys a shot since you seemed very involved with the industry. I am now going through the part 107 prep course and I'm very impressed. Ted Wilson brings invaluable knowledge to the part 107 course. He brings up information about what pilots need to know that other courses didn't even touch on. Keep up the hard work and thank you for providing so much for the sUAS industry!!"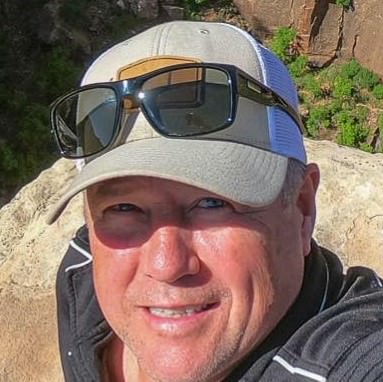 "Just got an 88 on the recurrent by just watching the airspace videos several times. Thank You!"